Neuer Transregio "Von den Grundlagen der Biofabrikation zu funktionalen Gewebemodellen"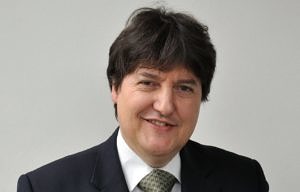 The German Science Foundation (DFG) has approved the establishment of the new Collaborative Research Centre (CRC) ("Transregio TR-Sonderforschungsbereich"): "From the fundamentals of biofabrication to functional tissue models". This is a large scale, highly interdisciplinary research effort involving principal investigators from different disciplines and faculties fom three universities, namely University of Würzburg, University of Erlangen-Nuremberg (FAU) and University of Bayreuth with a funding volume of about 10 Million Euro for initially 4 years.
The coordinator of the new CRC is Prof. Juergen Groll from University of Würzburg. Prof. Aldo R. Boccaccini (Institute of Biomaterials, Department of Materials Science and Engineering) is the spokesperson for Erlangen (FAU). Together with Prof. Boccaccini, Dr. Rainer Detsch (Institute of Biomaterials) and Prof. Dirk W. Schubert (Institute of Polymer Materials) are members of our Department involved in this CRC, in addition to other investigators from the FAU Faculties of Engineering, Natural Sciences and Medicine.
Biofabrication, the core scientific discipline in this CRC, involves the application of 3D printing techniques to process living cells and biomaterials (hydrogels) simultaneously in order to obtain complex, tissue and organ mimicking 3D structures. Collaborative Research Centres are long-term university-based research institutions, established for up to 12 years, in which researchers work together within a multidisciplinary research programme. The press release of FAU can be read here (In German). The activities of the CRC will start in January 2018.